2016 Georgia Forages Conference at GCA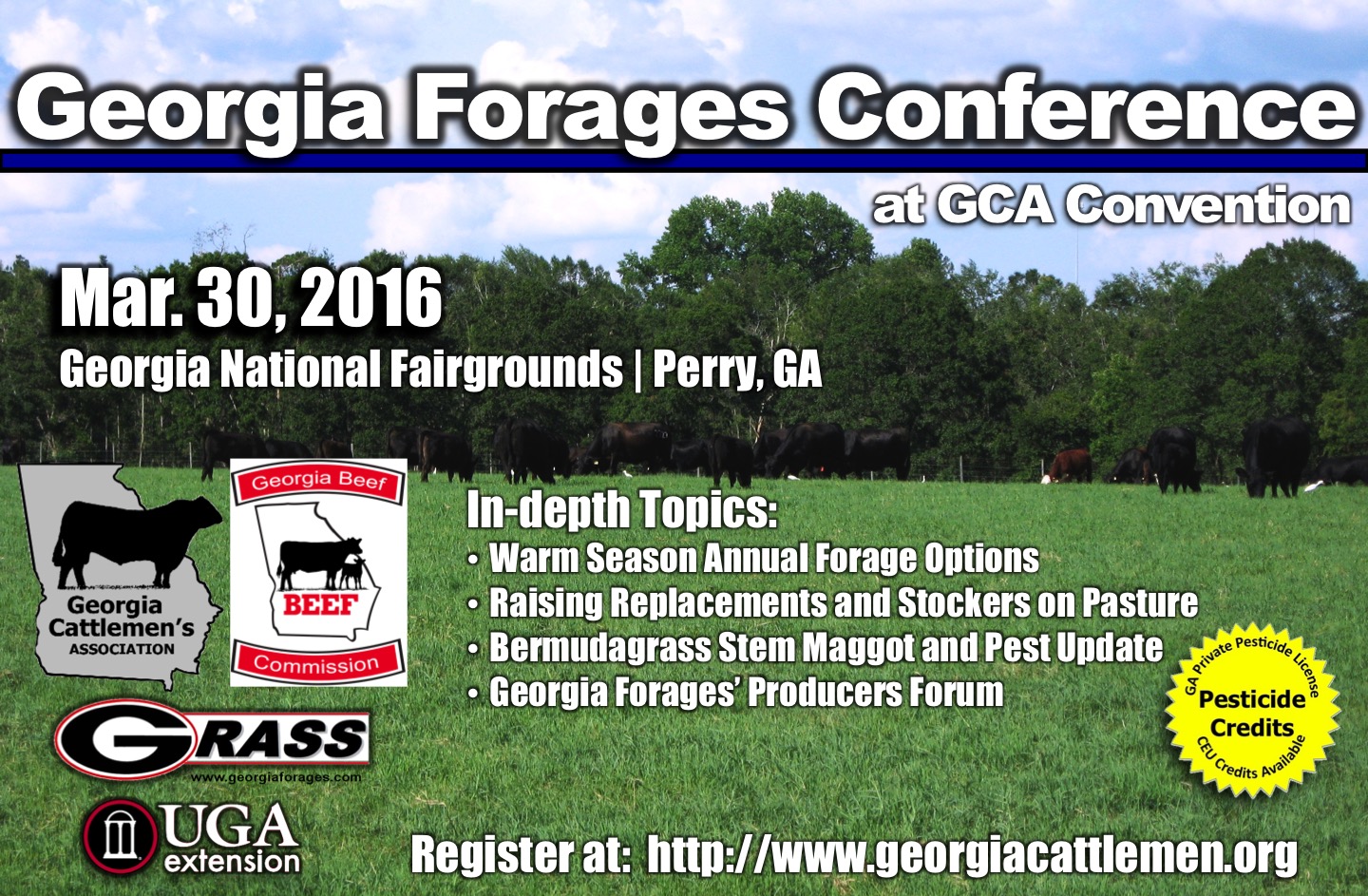 Forage production is the heart of Georgia's livestock industry. Our diverse forage systems are some of the best in the world. For the fifth straight year, the Georgia Cattlemen's Annual Convention began with a focus on forages with the Georgia Forages' Conference starting off the week's events. This Conference took place March 30, 2015 at the Georgia National Fairgrounds in Perry, GA. This event allowed us to team up with the Georgia Cattlemen's Association to offer a new learning opportunity in combination with the GCA's annual cattlemen's convention.
For more information, visit the Georgia Cattlemen's website or call 478-474-6560. Visit the GCA Convention and Trade Show website for more details on this program, as well as all the other exciting programs that were offered at this year's convention!